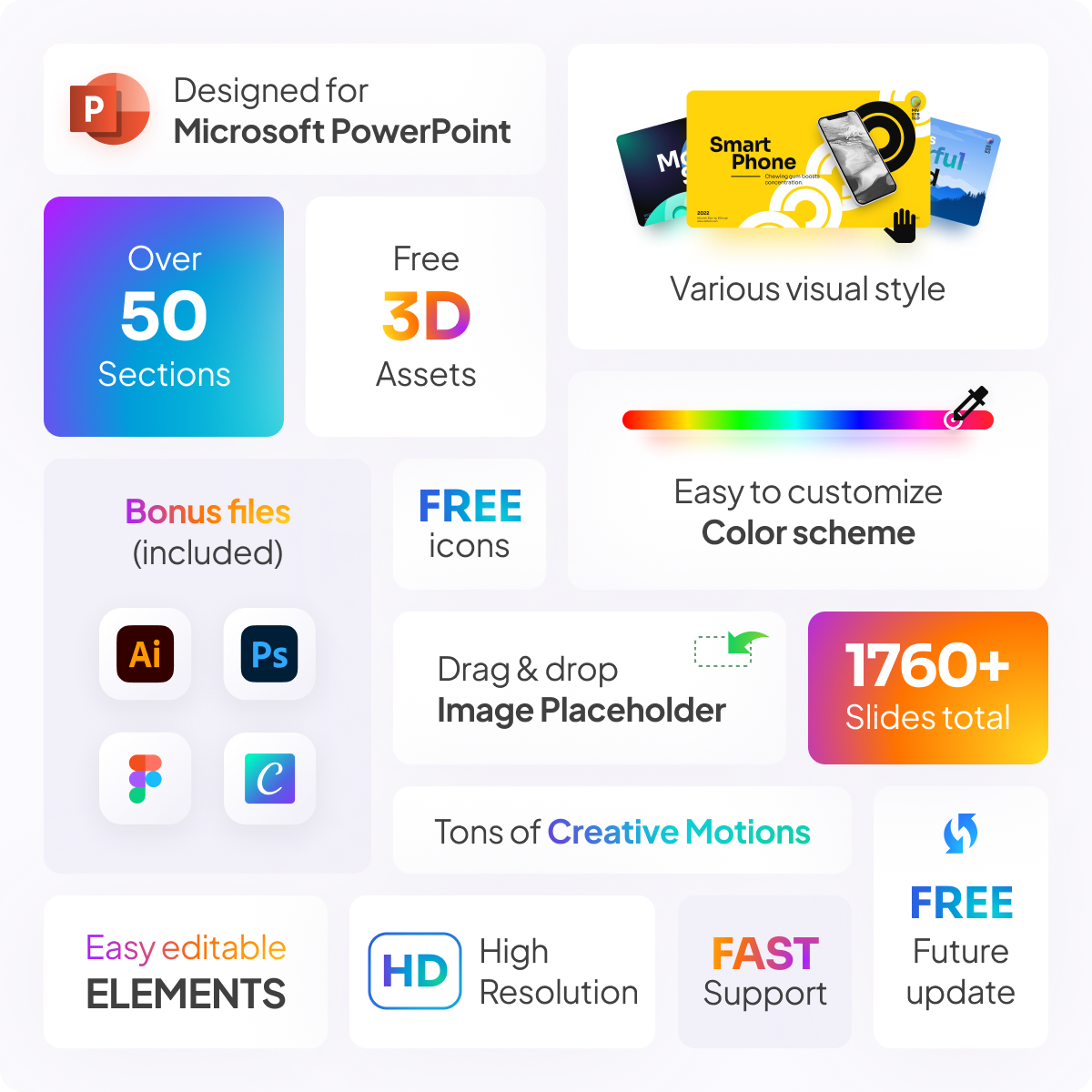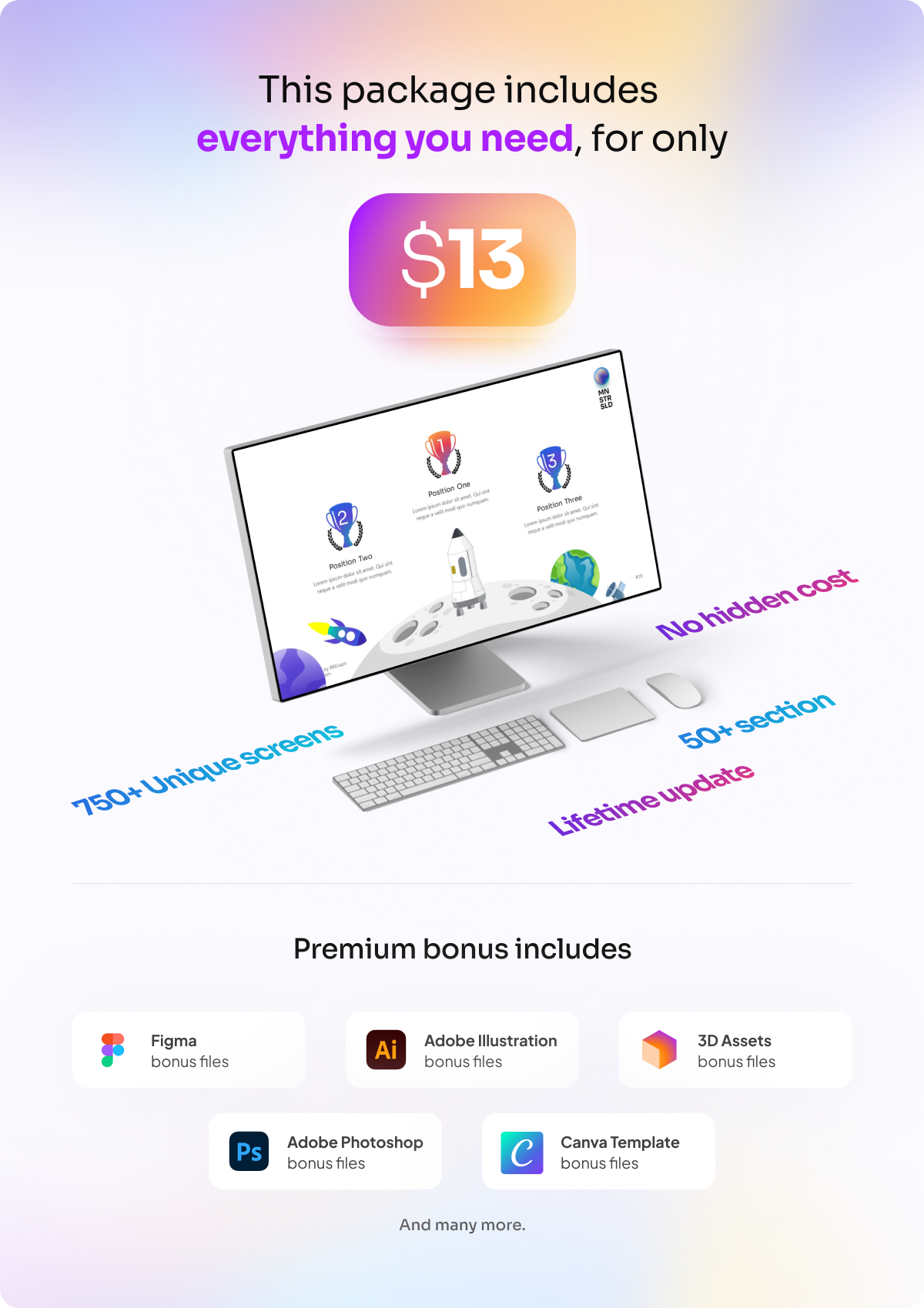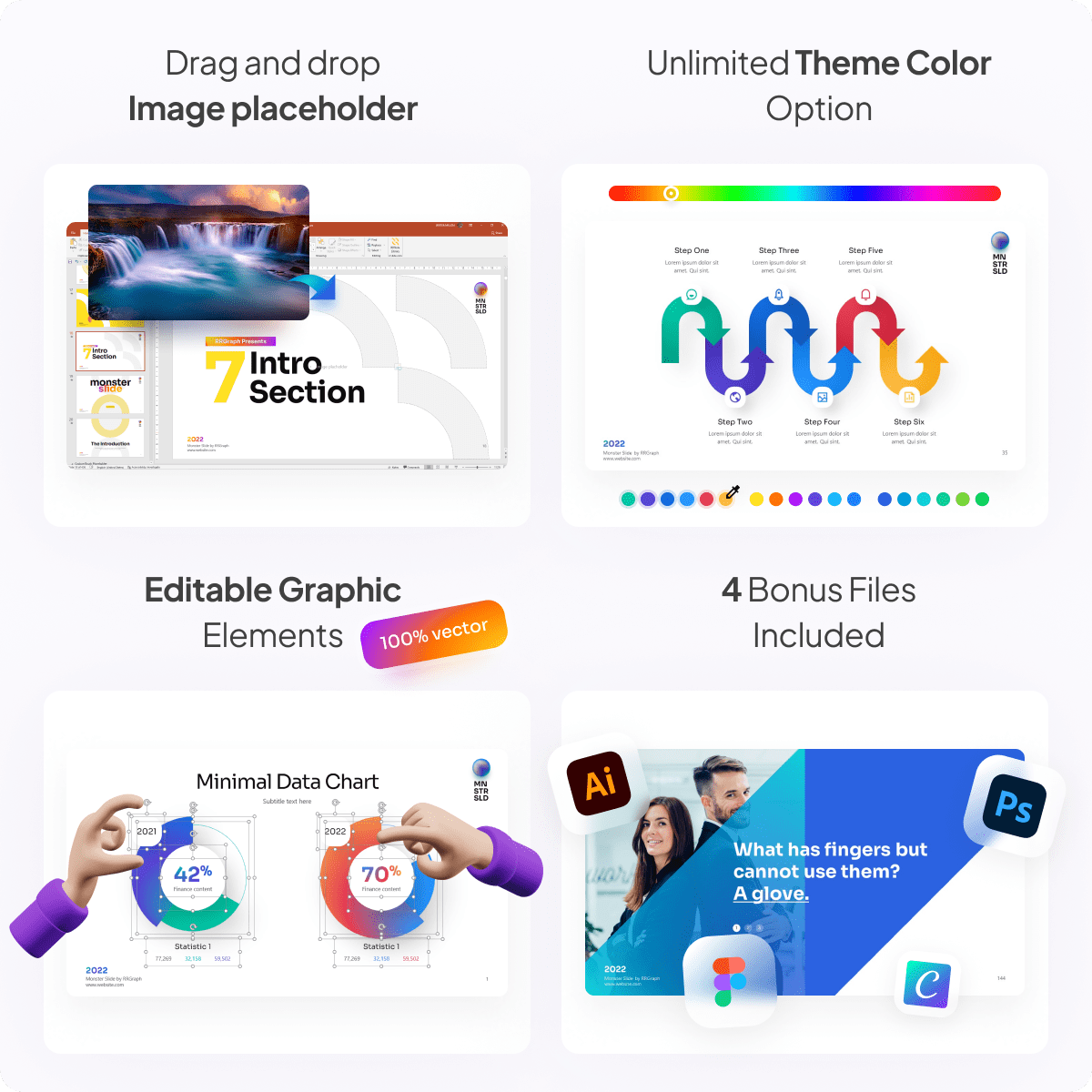 Glassmorph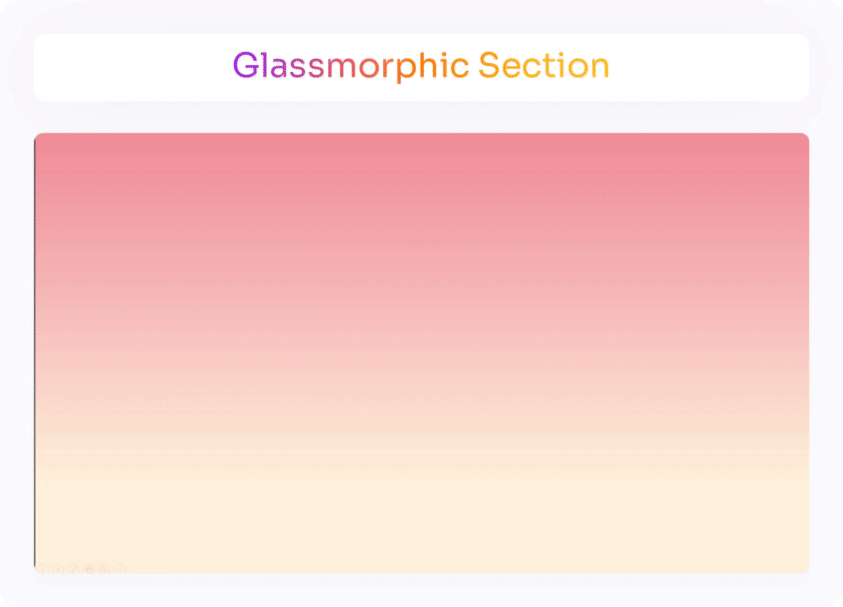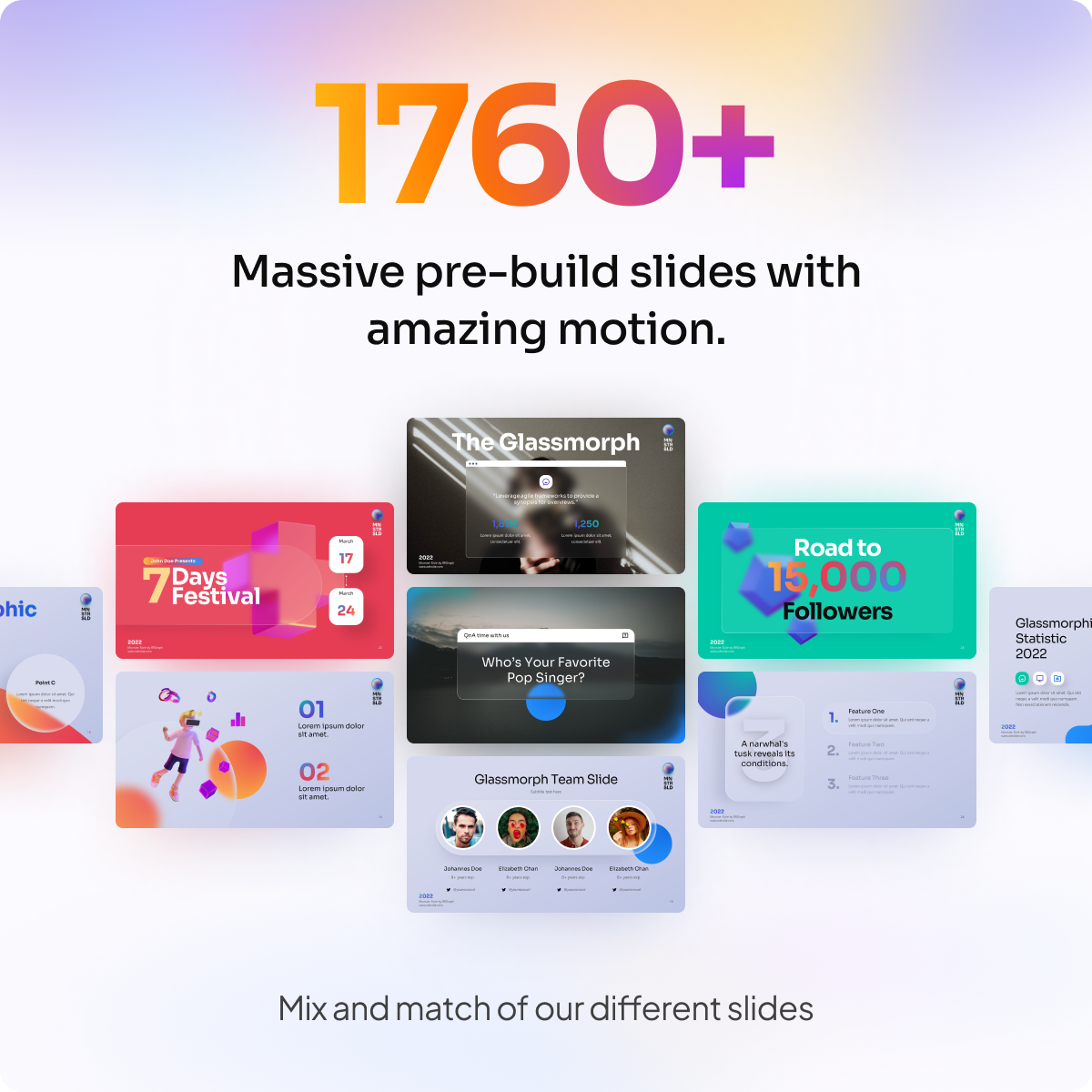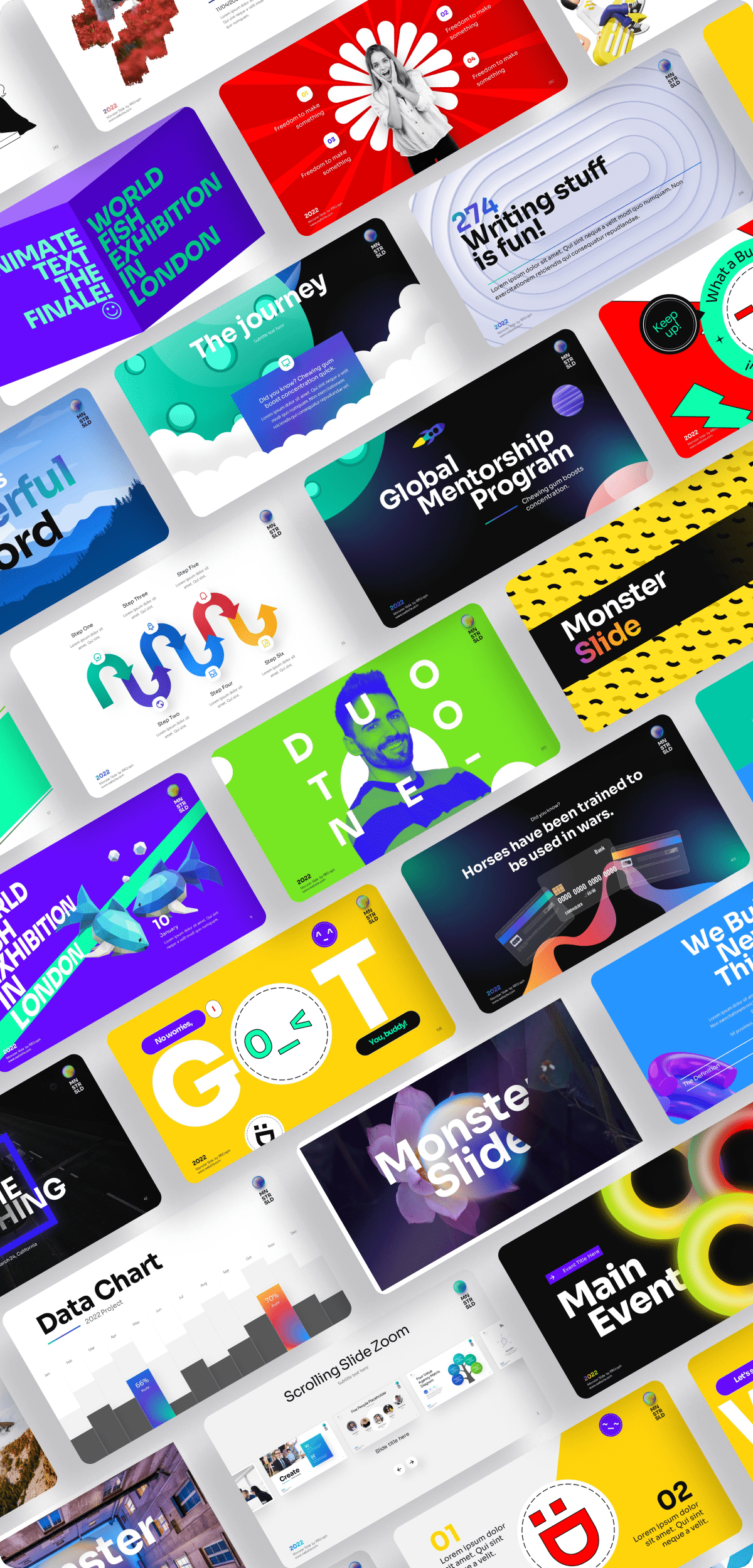 NFT Section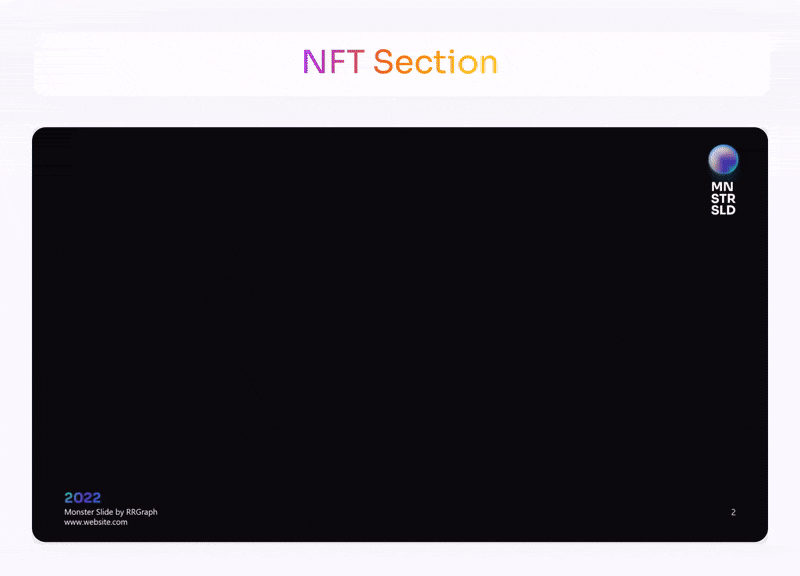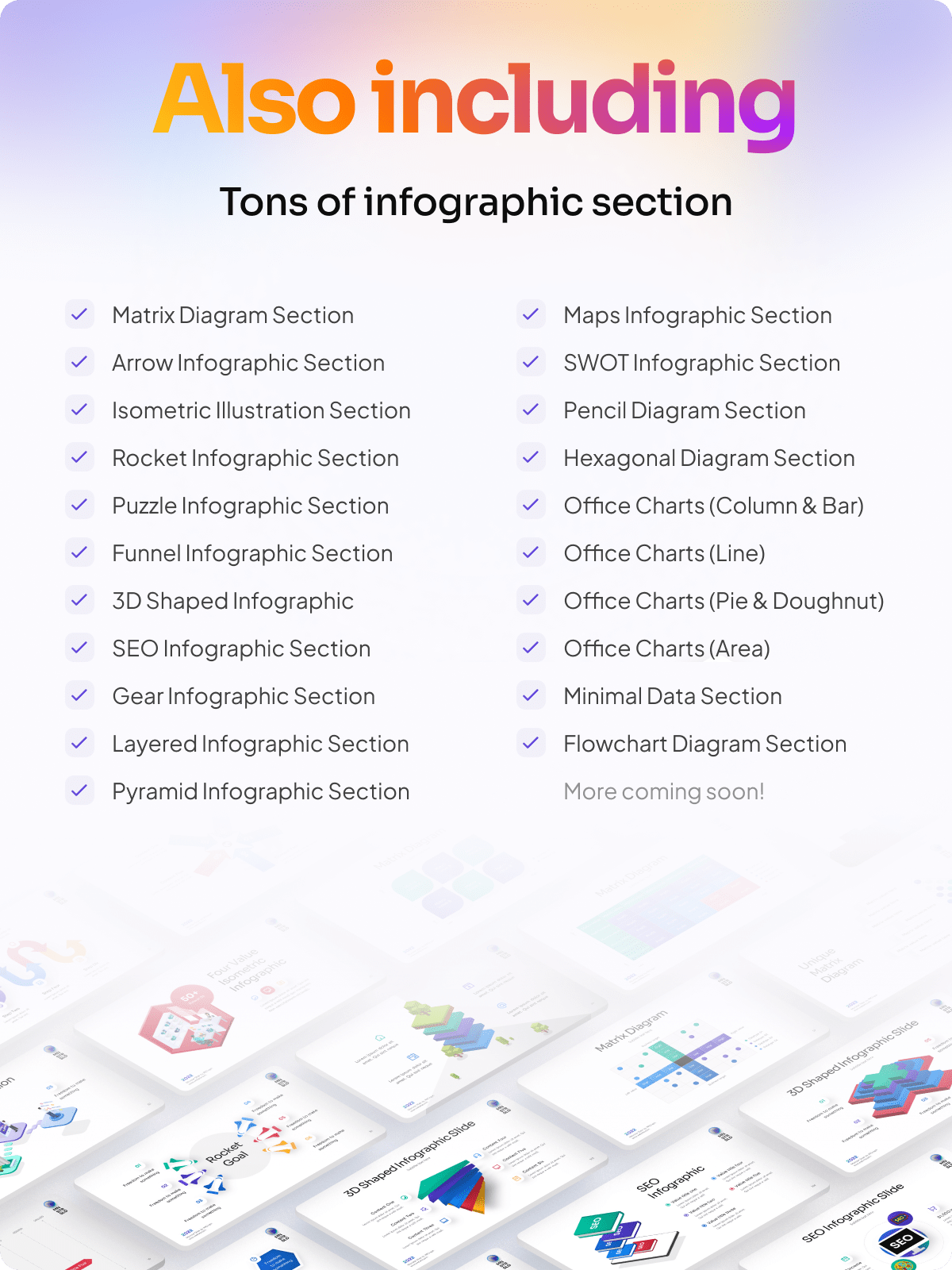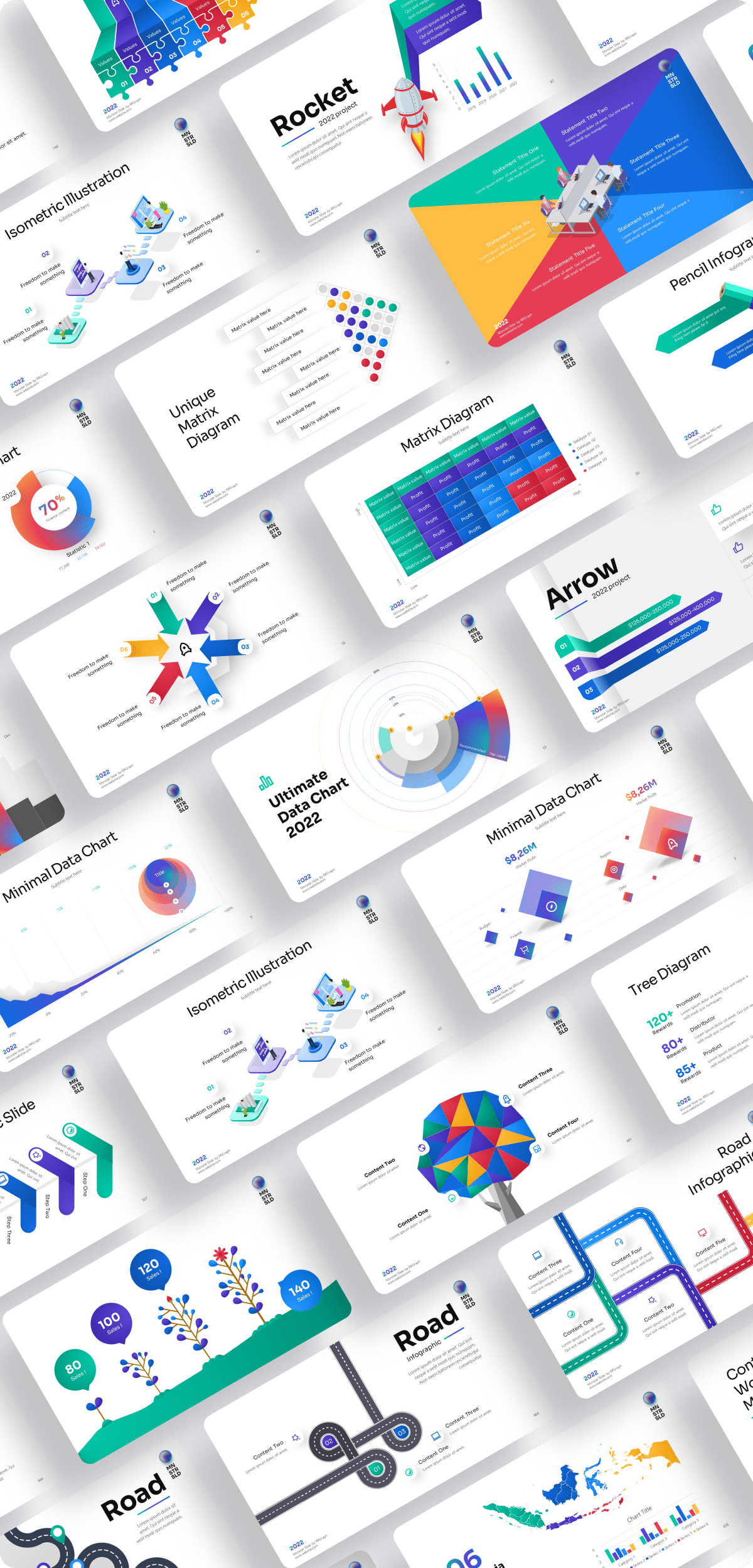 Button Section
Introduction Section
Custom Brush placeholder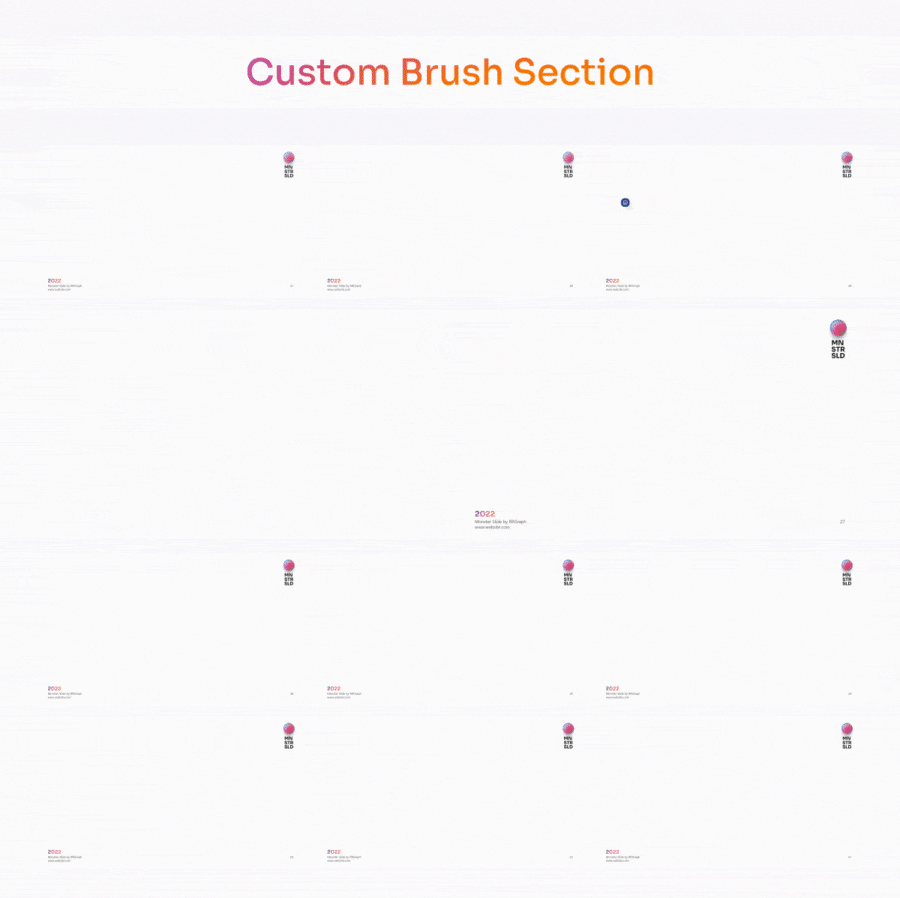 Full Screen Background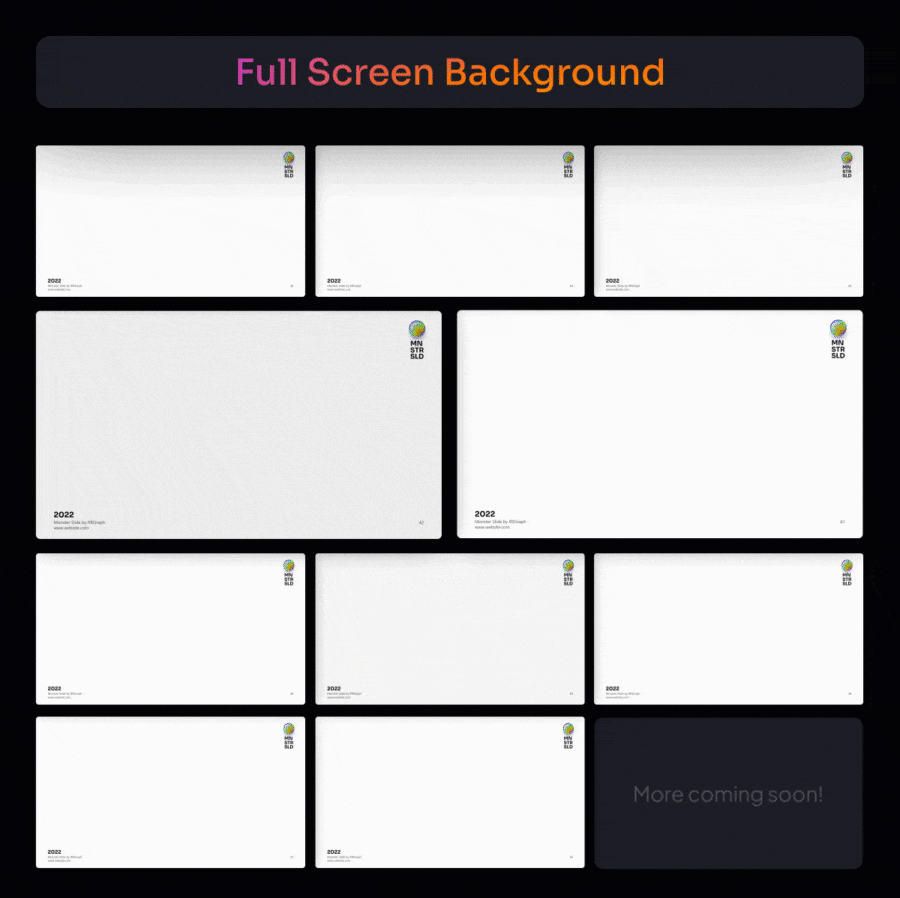 Square Placeholder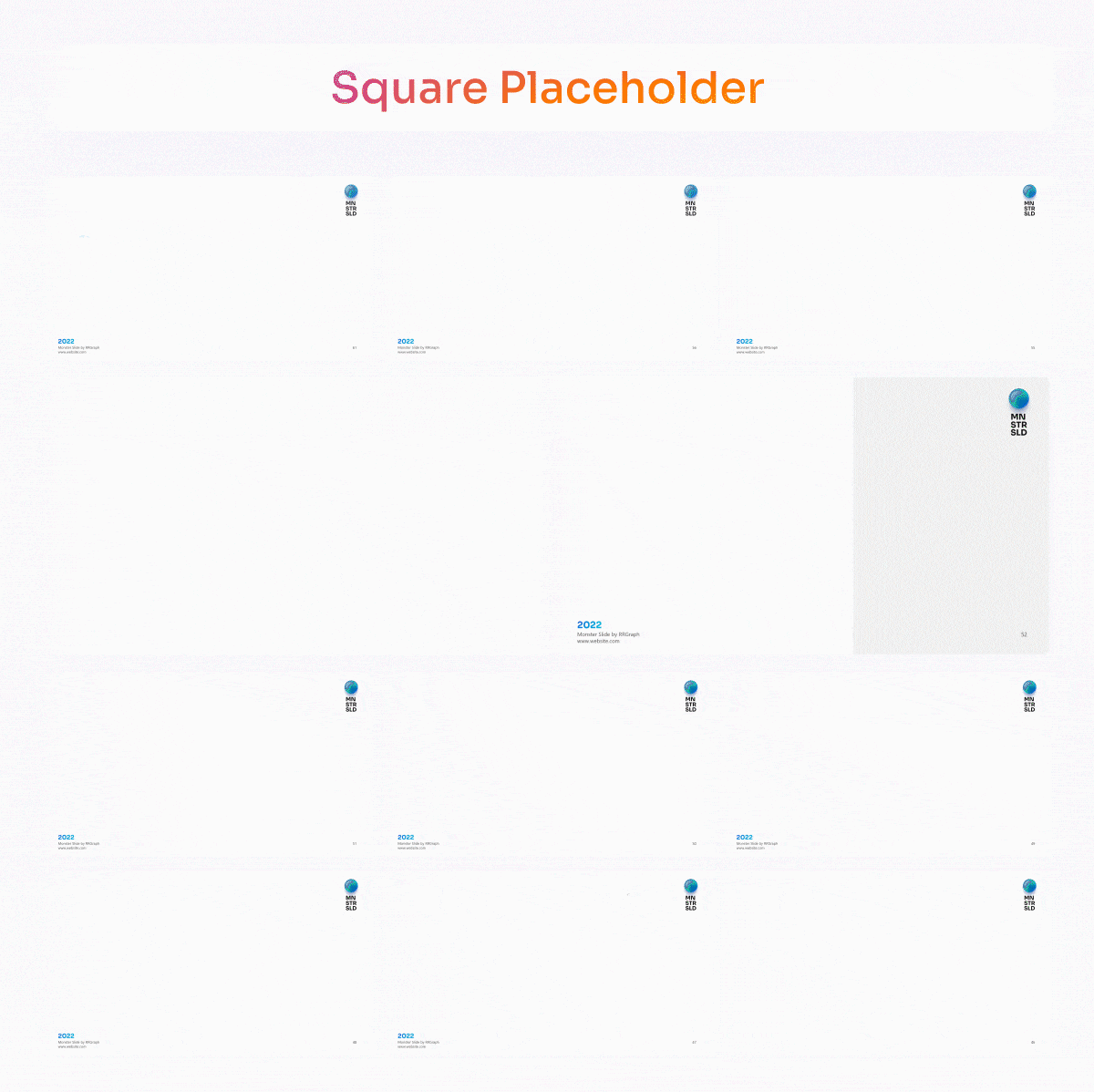 Geometric Image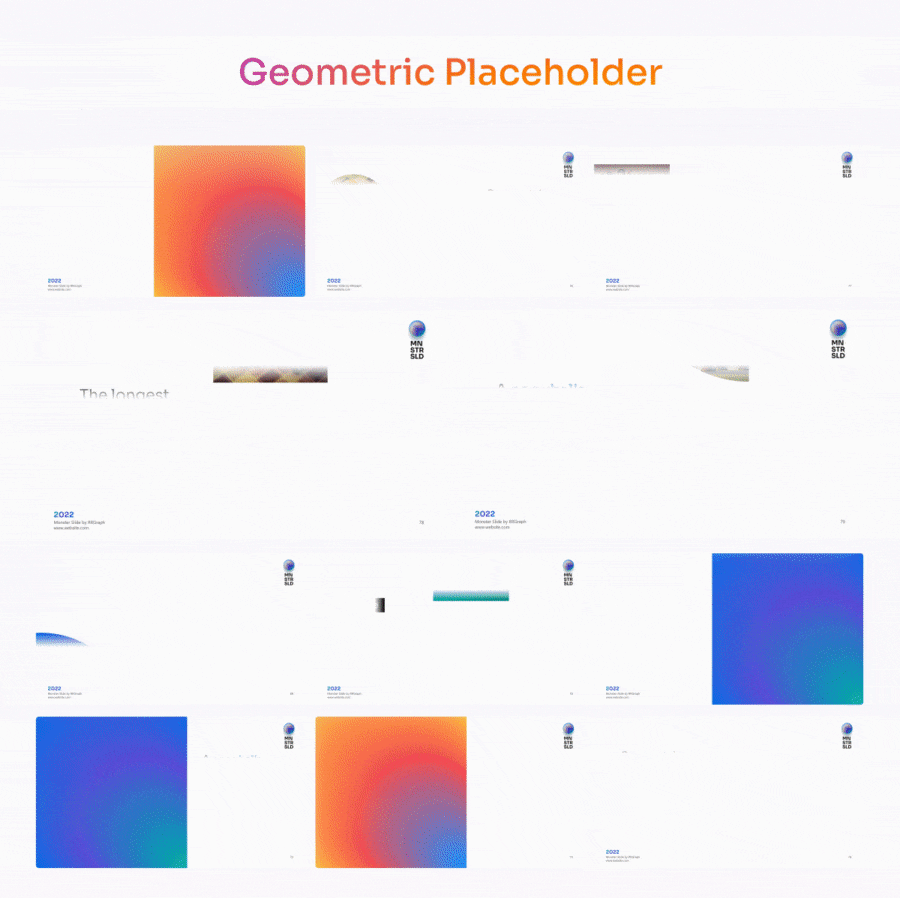 Image on Image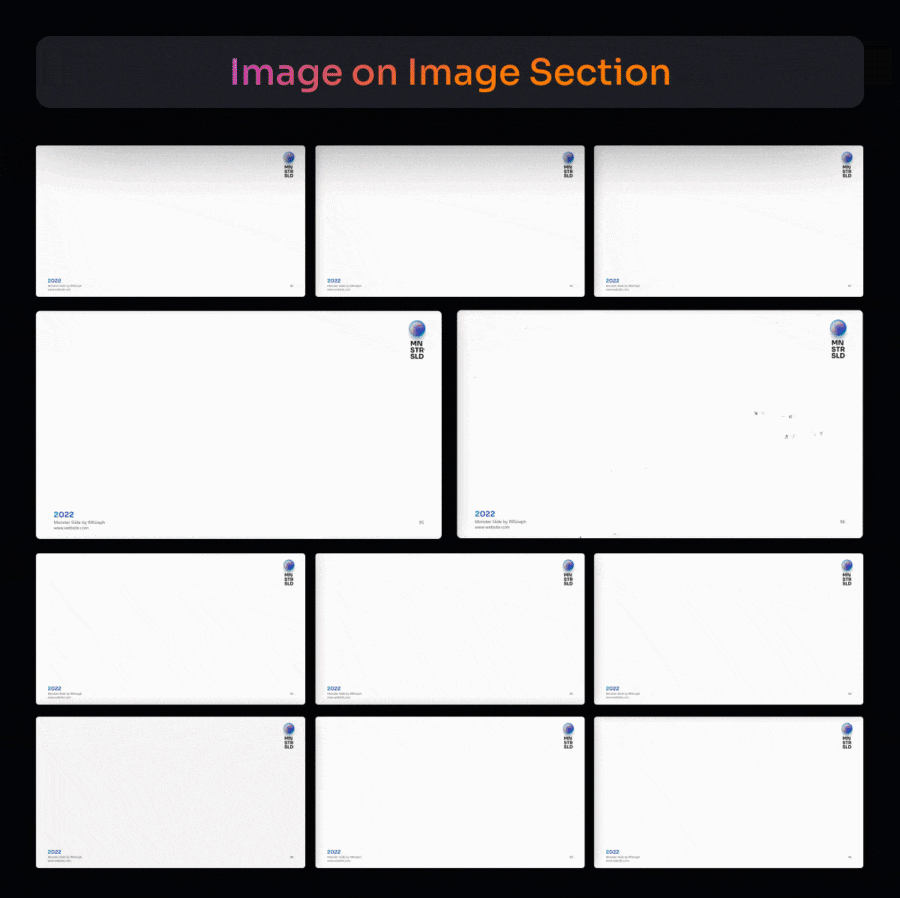 Text Paragraph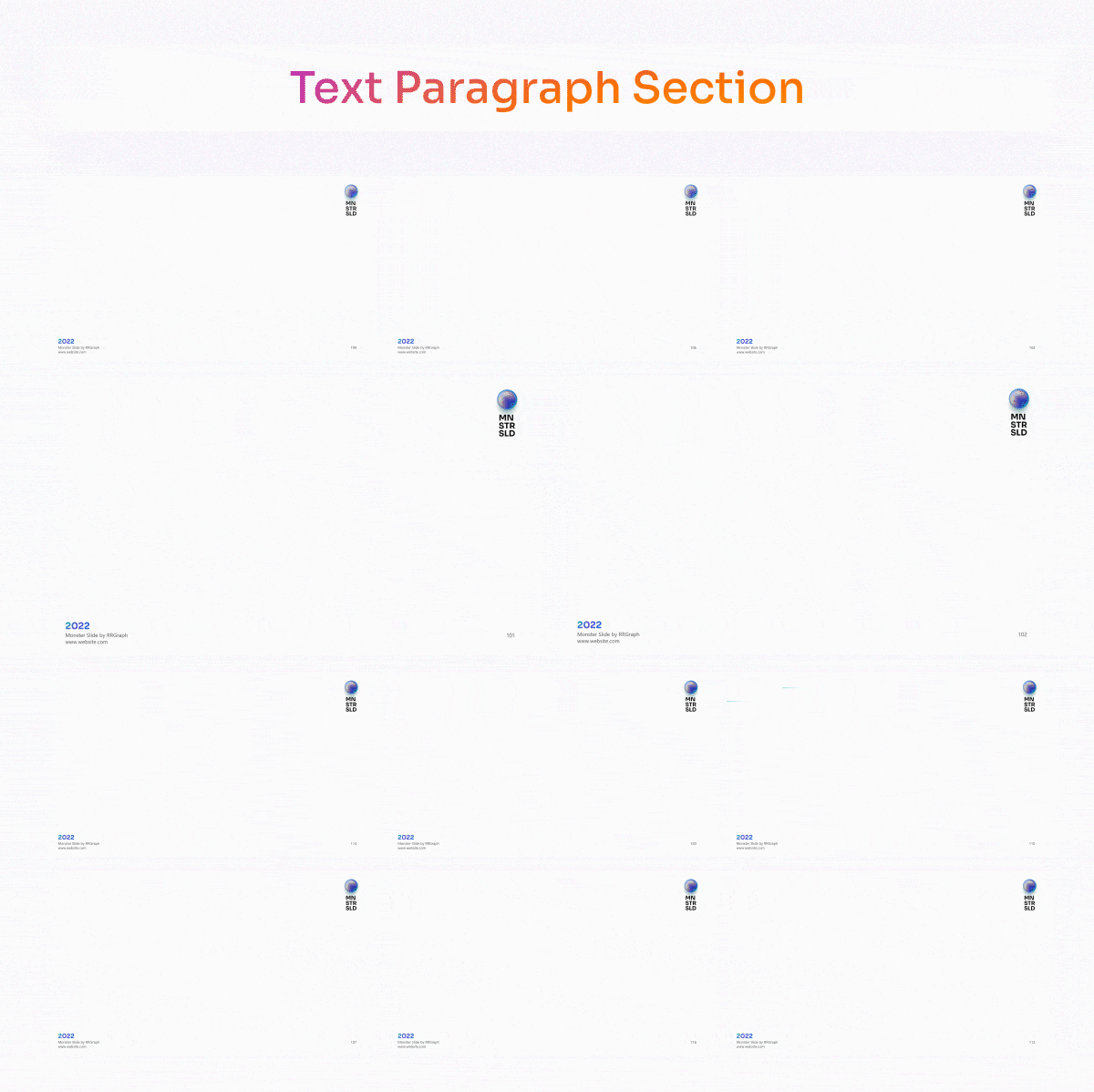 Creative Sticker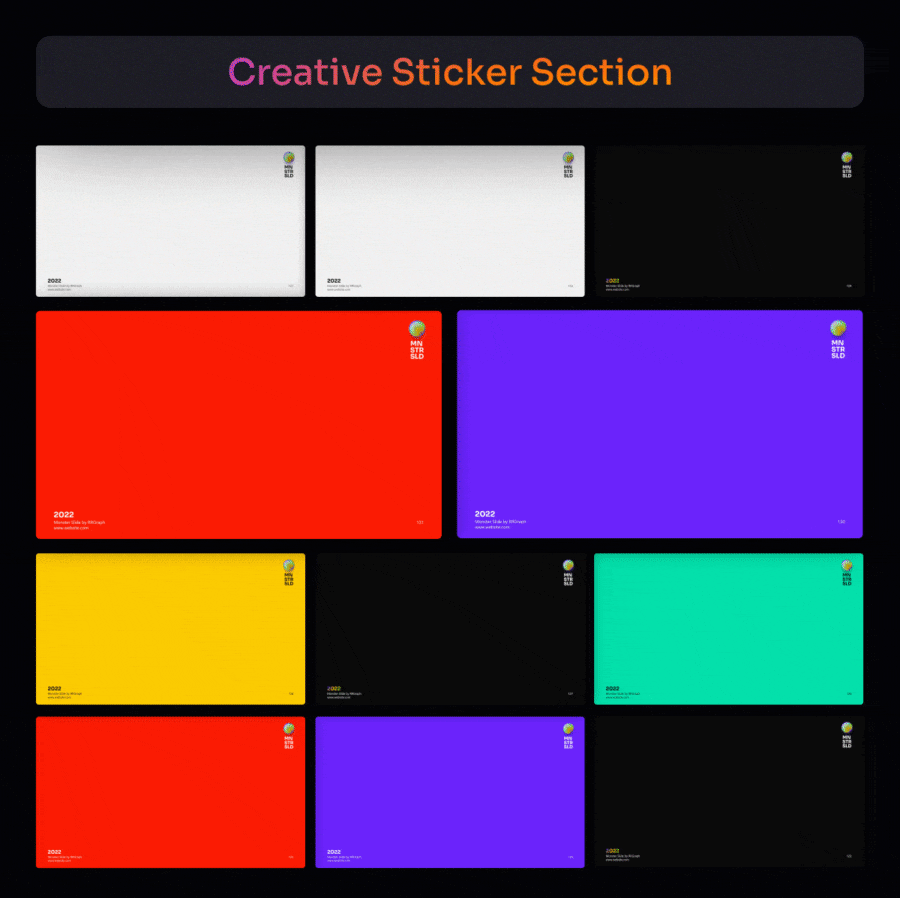 3D Cityscape Morph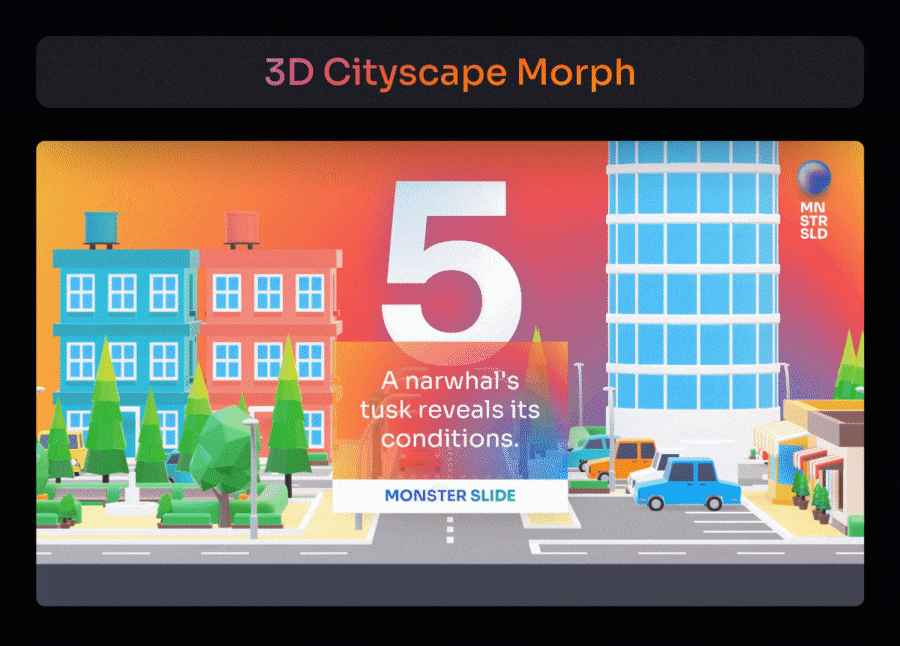 Diagonal Placeholder
Unique Placeholder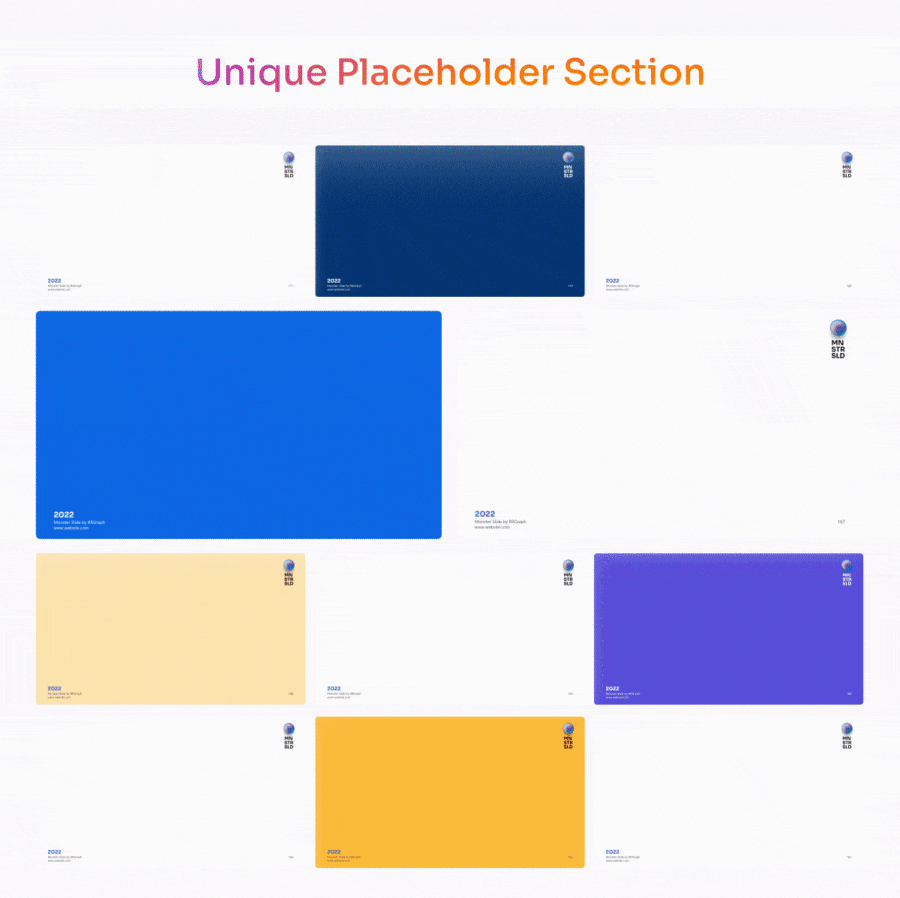 Parallax Scene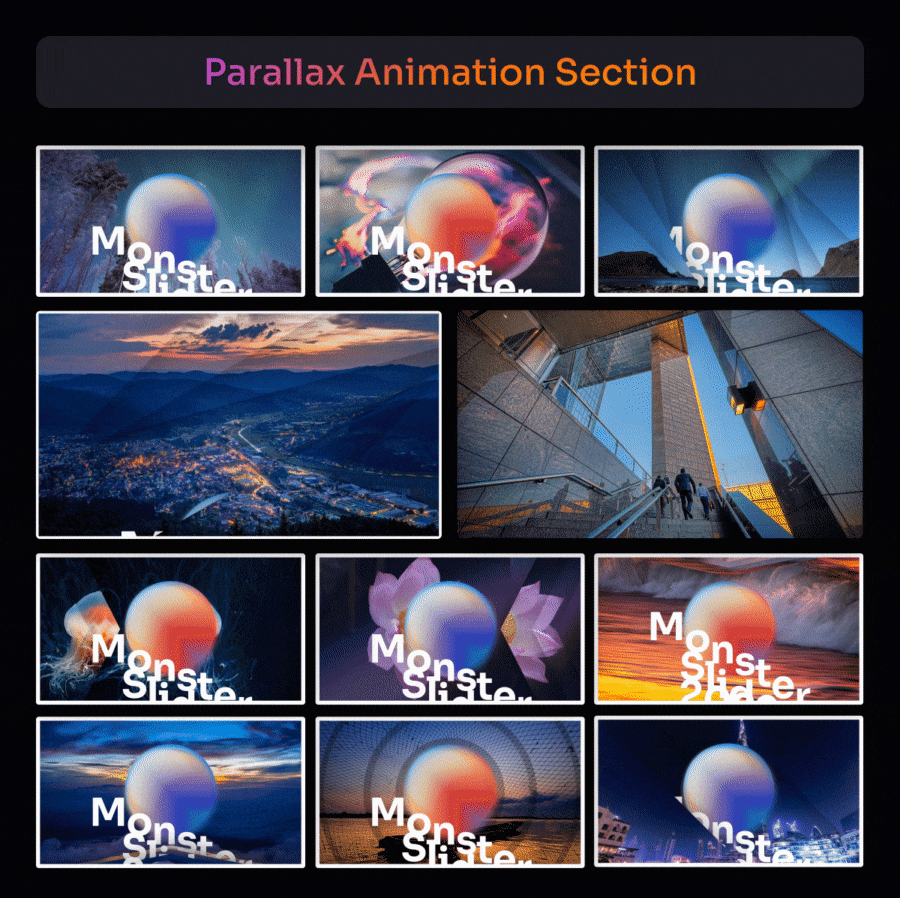 Neumorph Section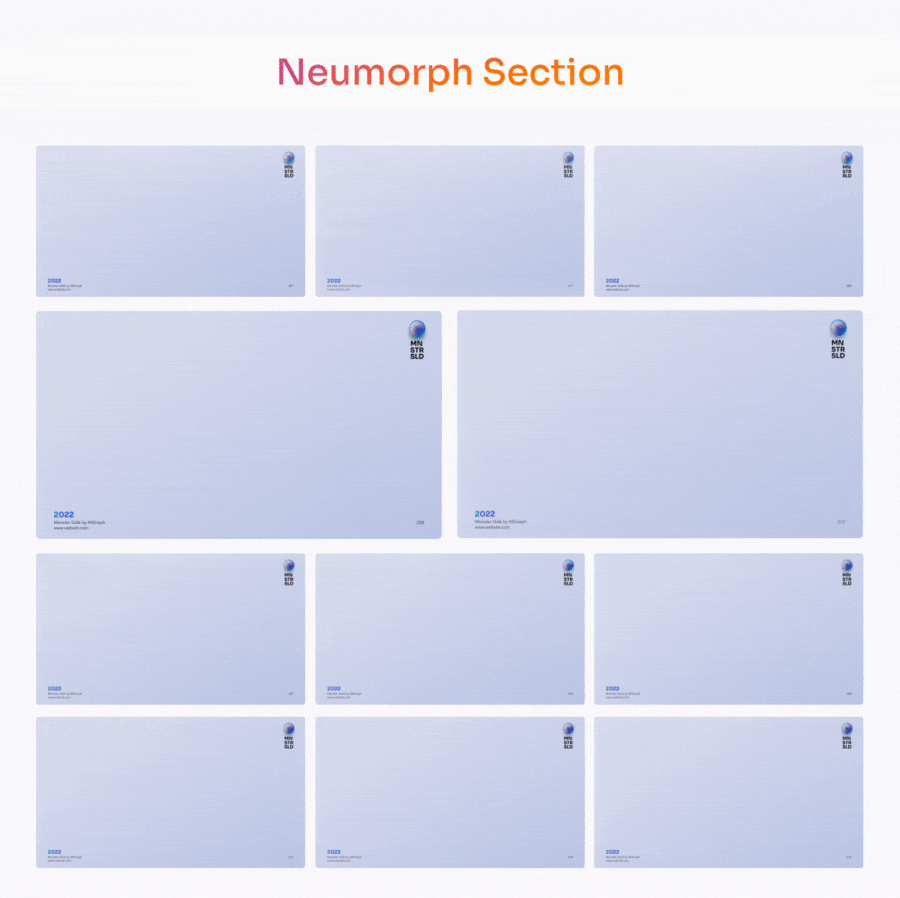 Mirrored Multi Slide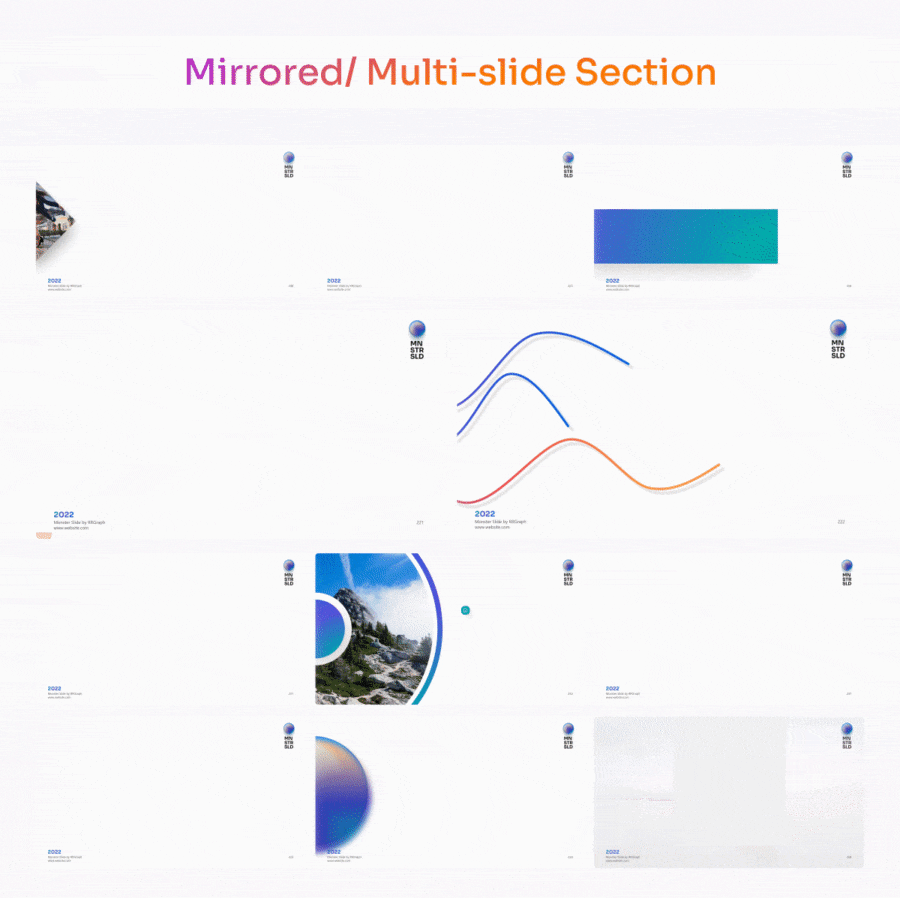 Minimal Black and White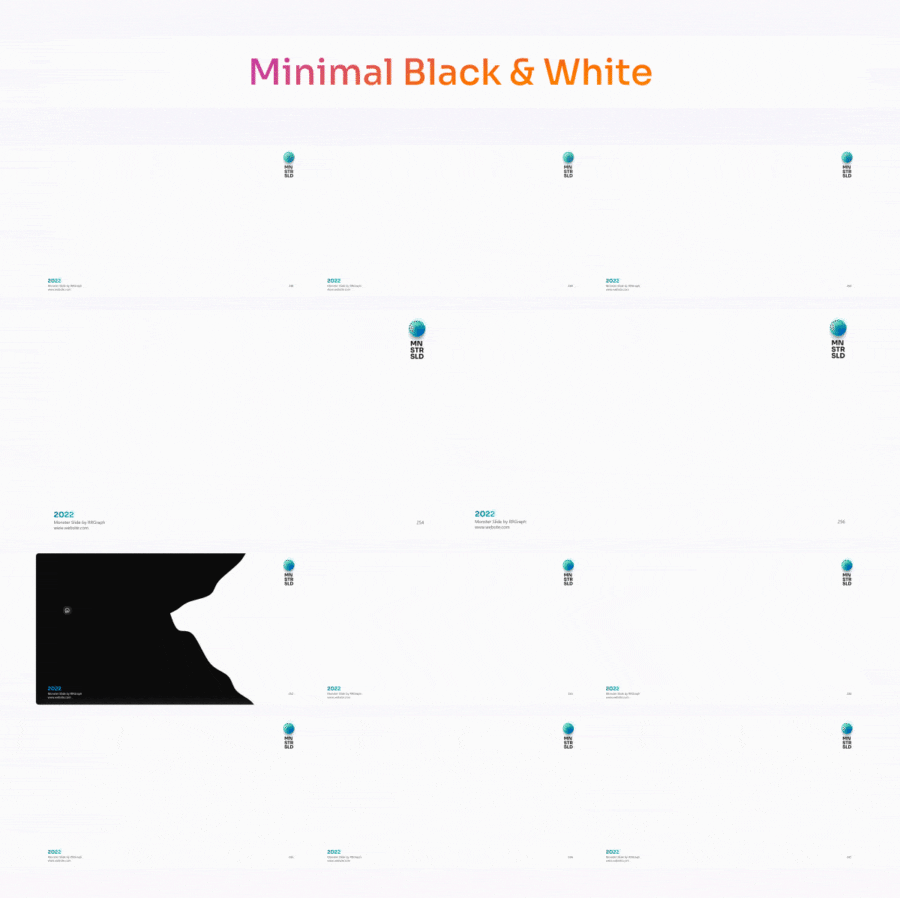 Alphabet Section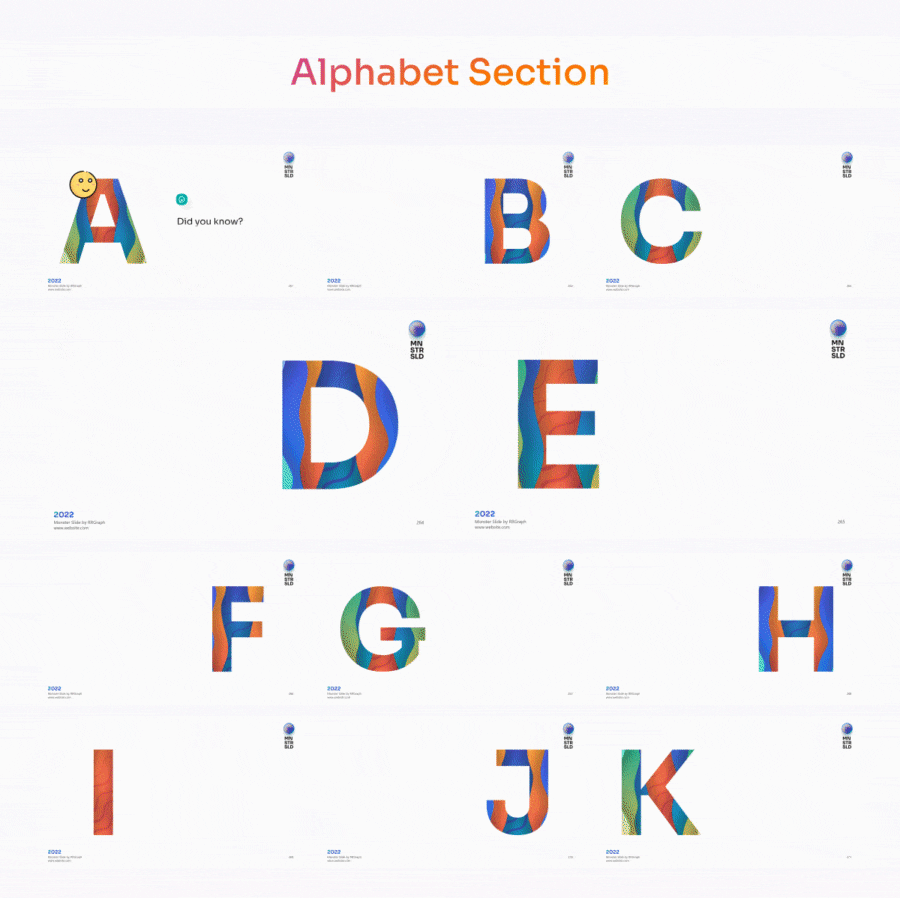 PNG Placeholder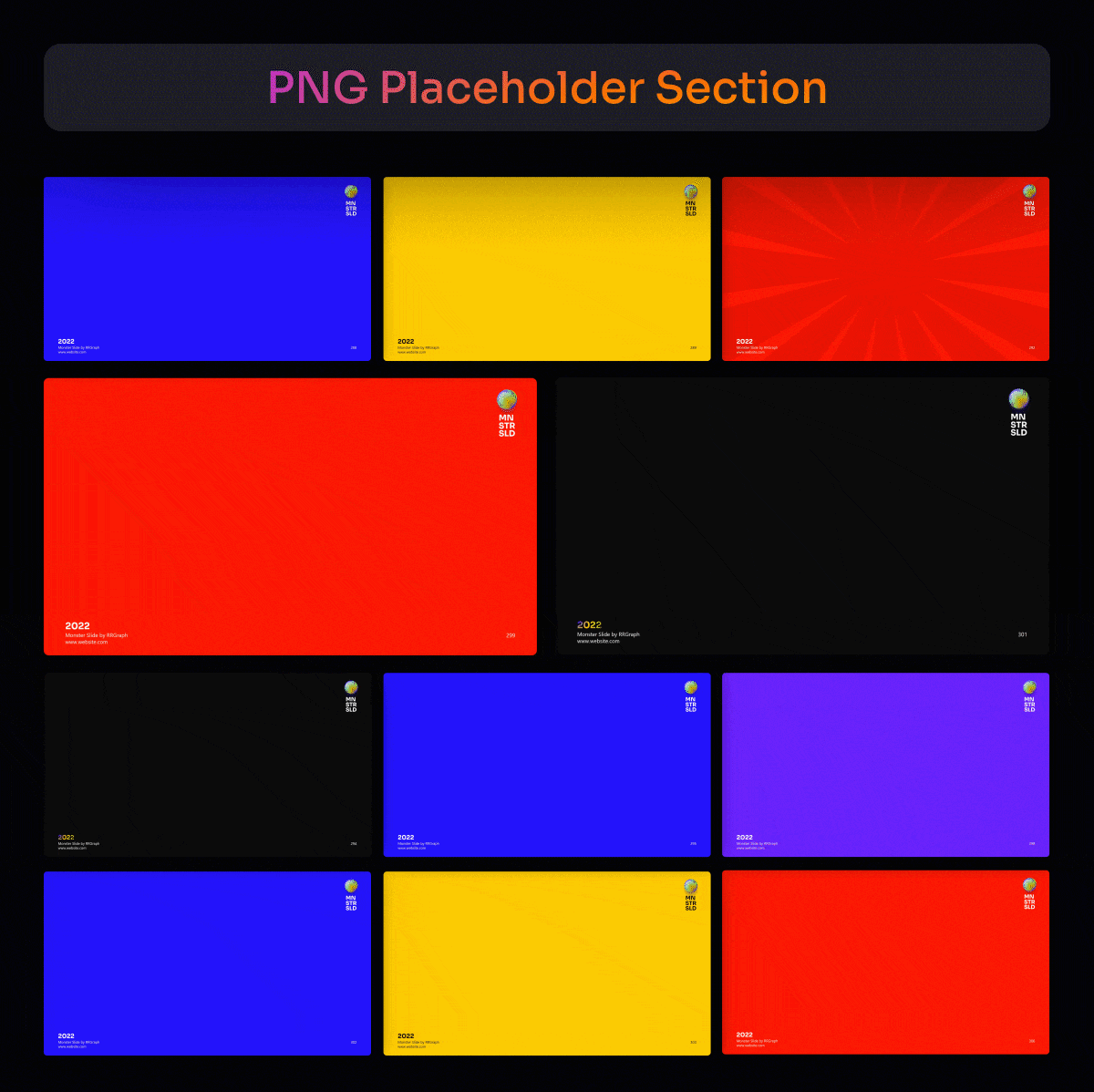 Unique Pattern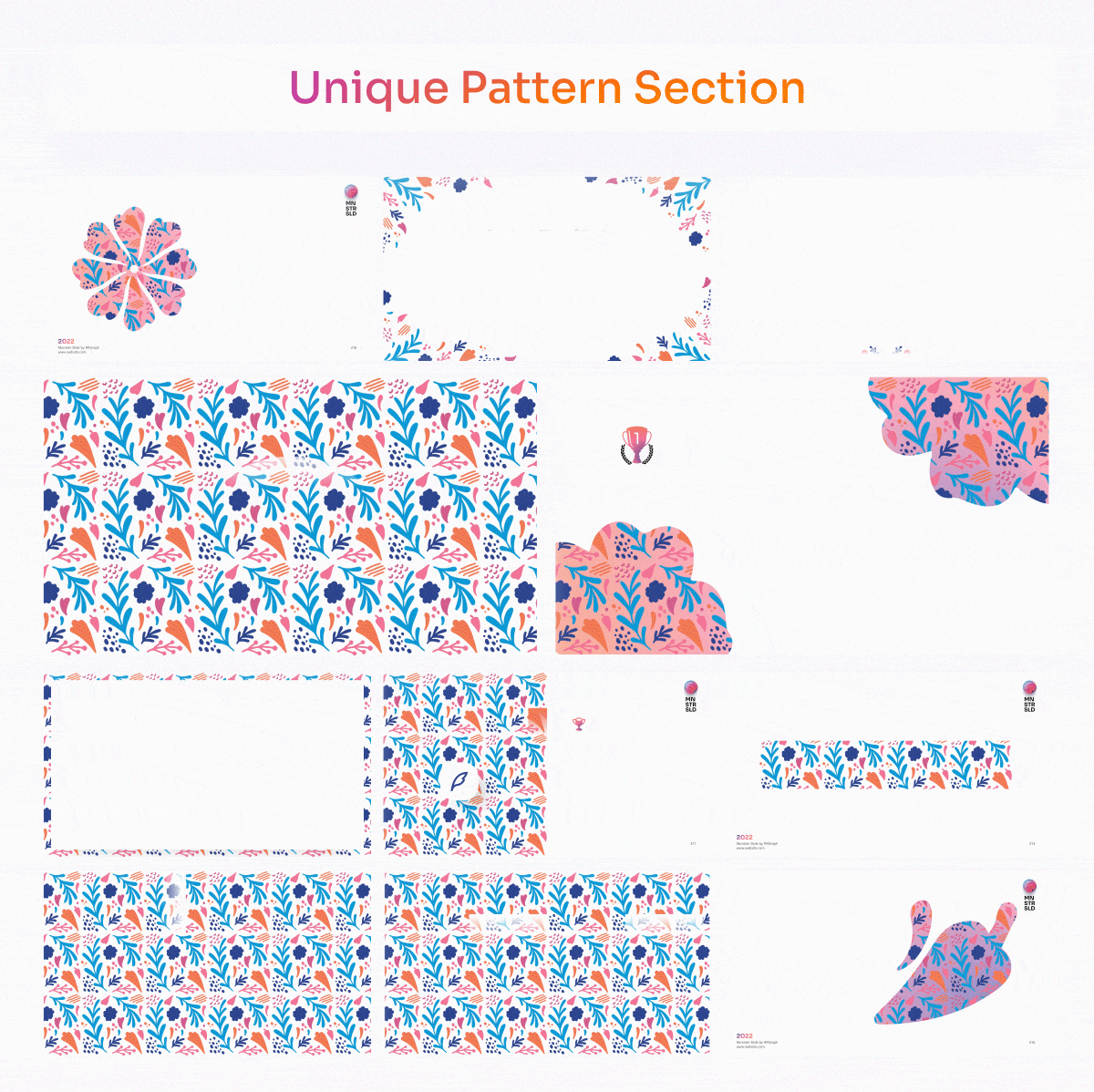 3D PNG Image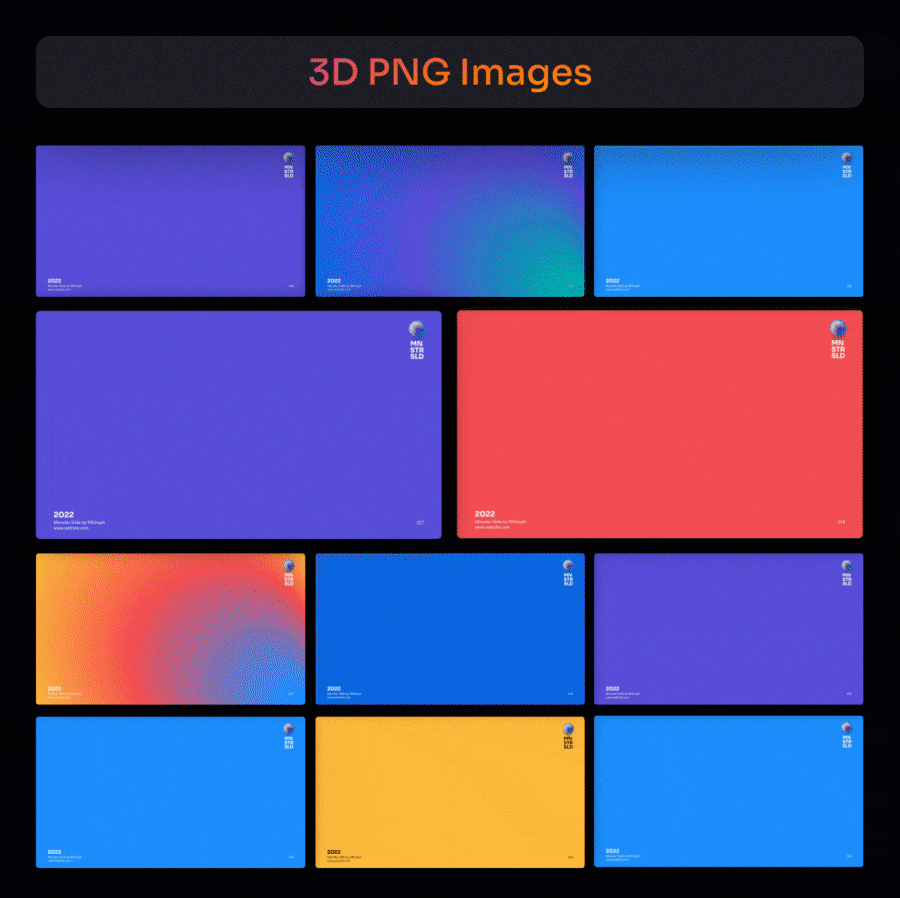 3D Background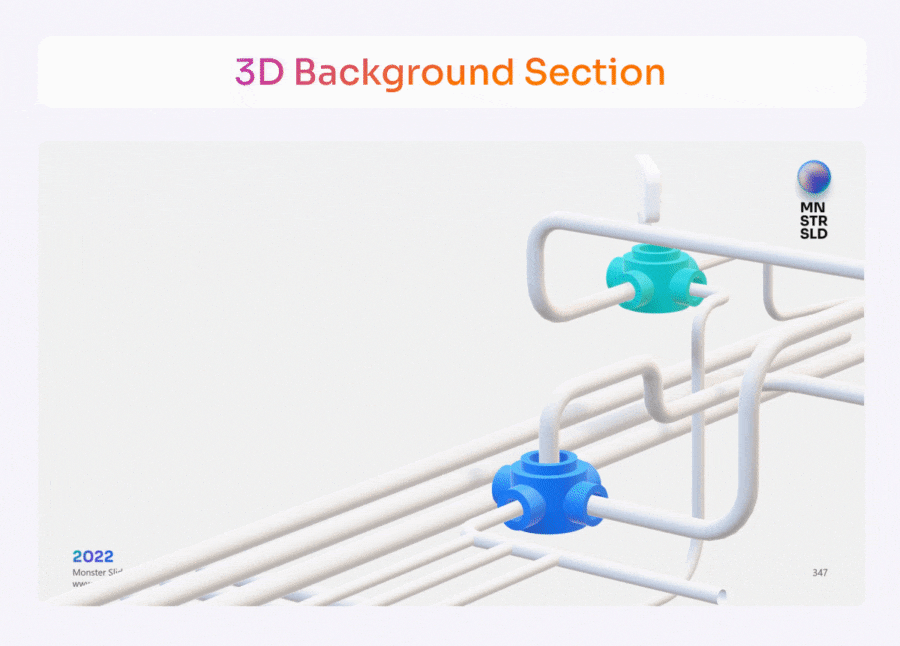 Visual Creative Tab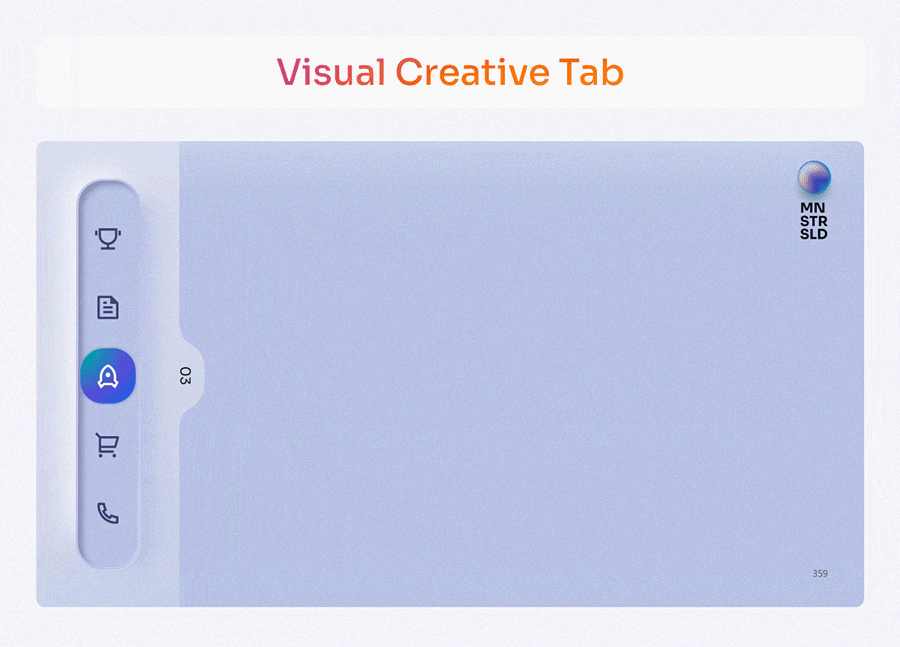 Duotone Section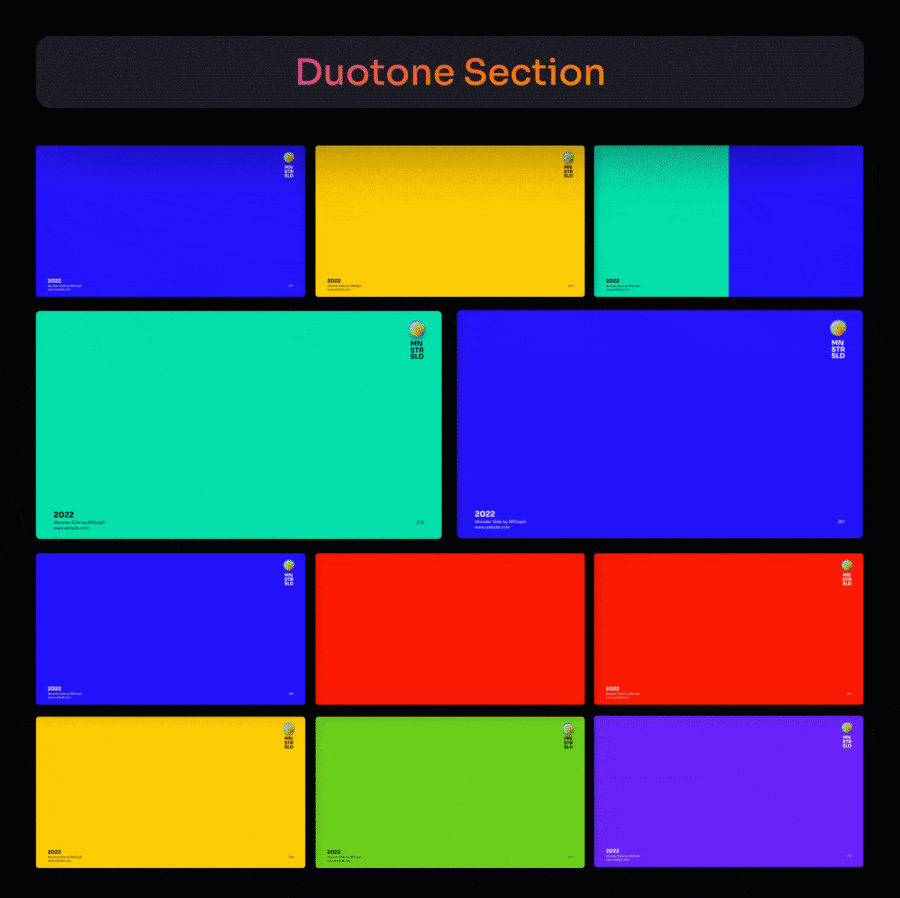 Strong Geometric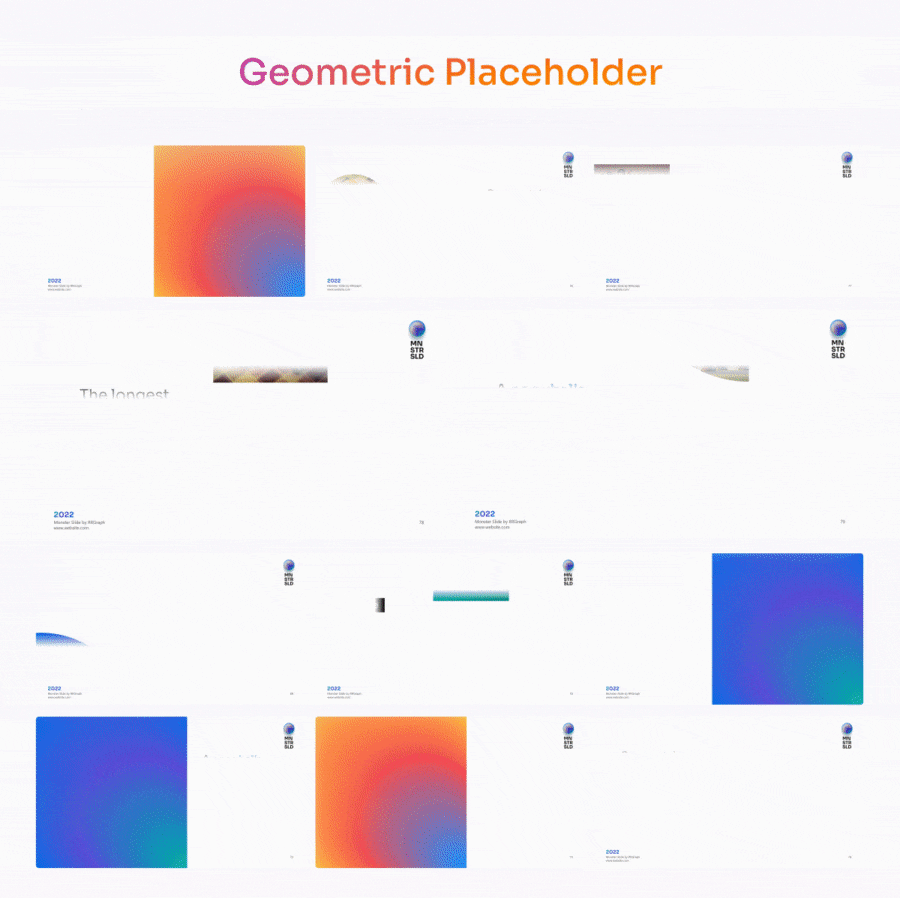 Wallet Card Section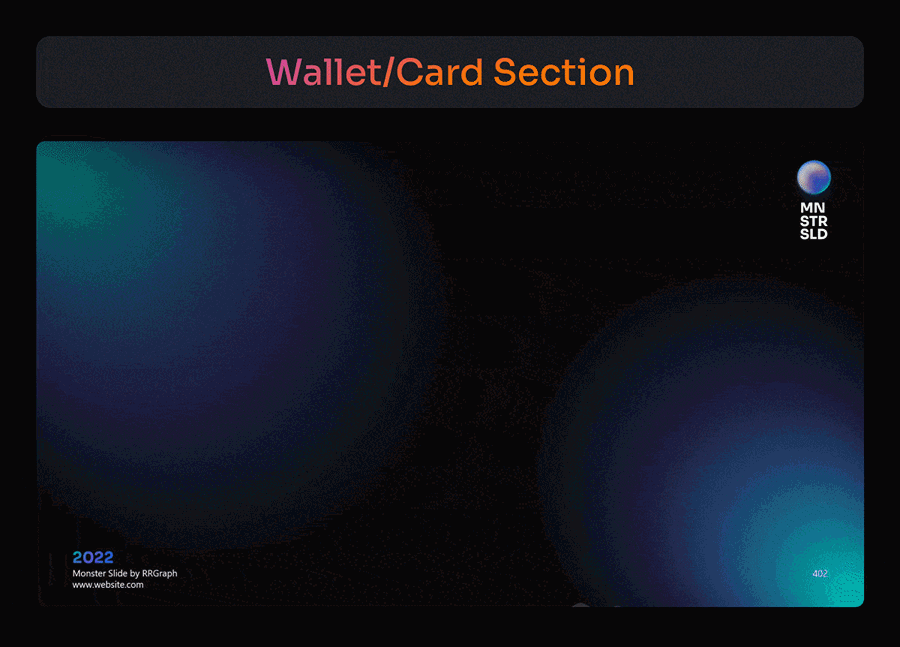 Animated Vector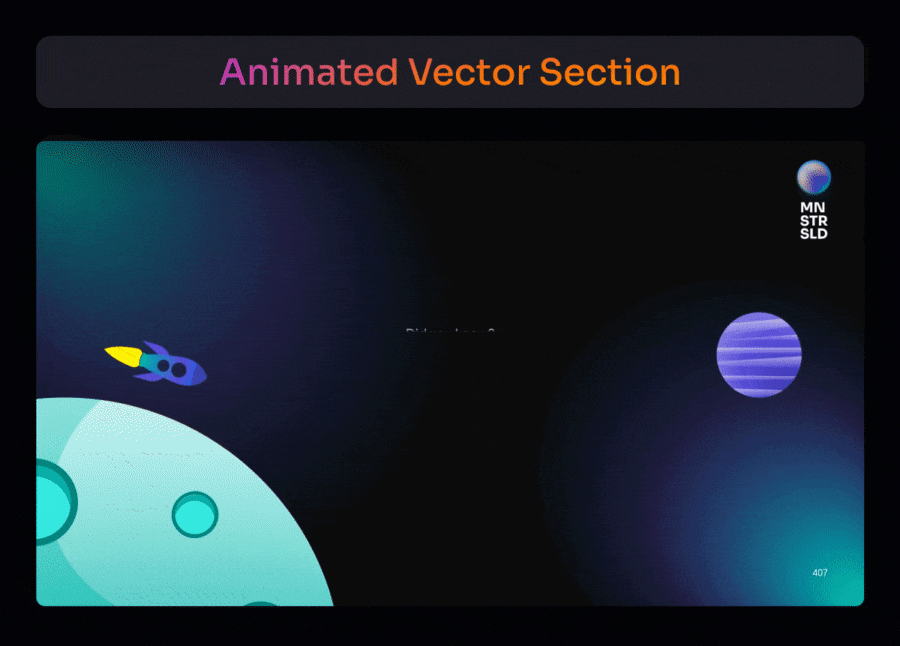 Hexagon Background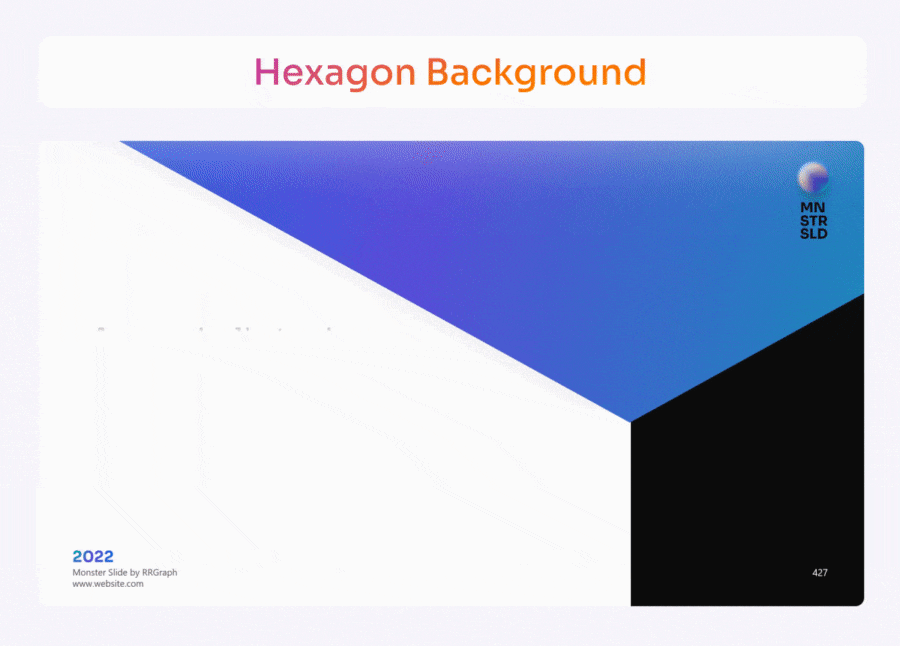 Animated Text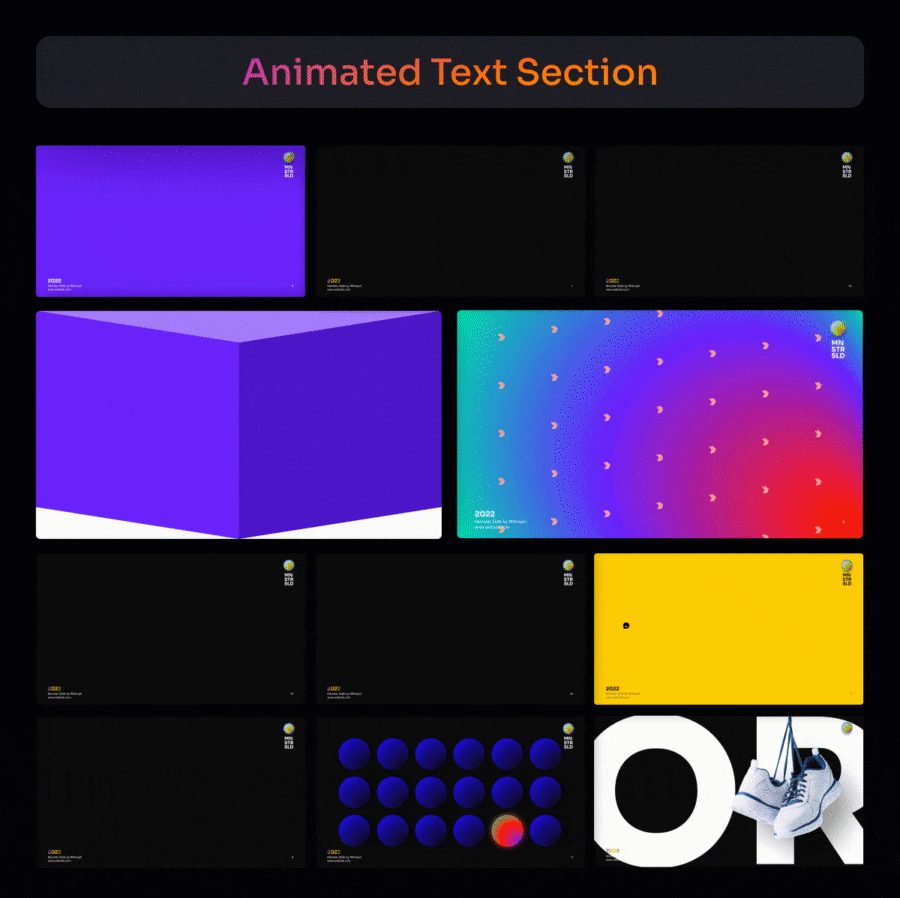 Slide Zoom Section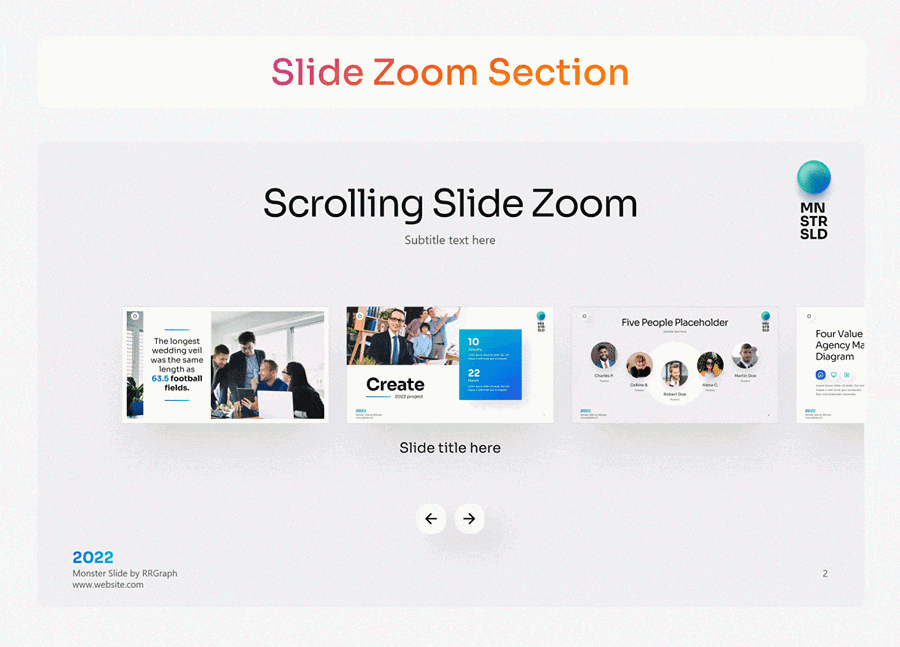 Parallax Animation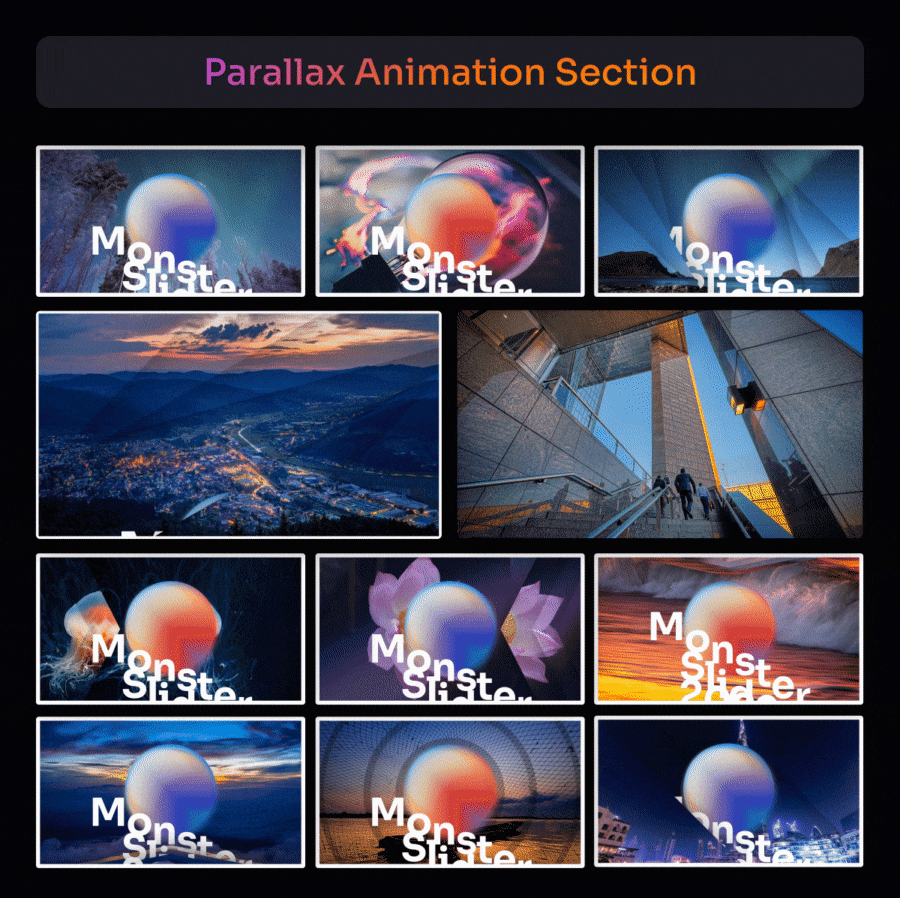 Opener Video Promo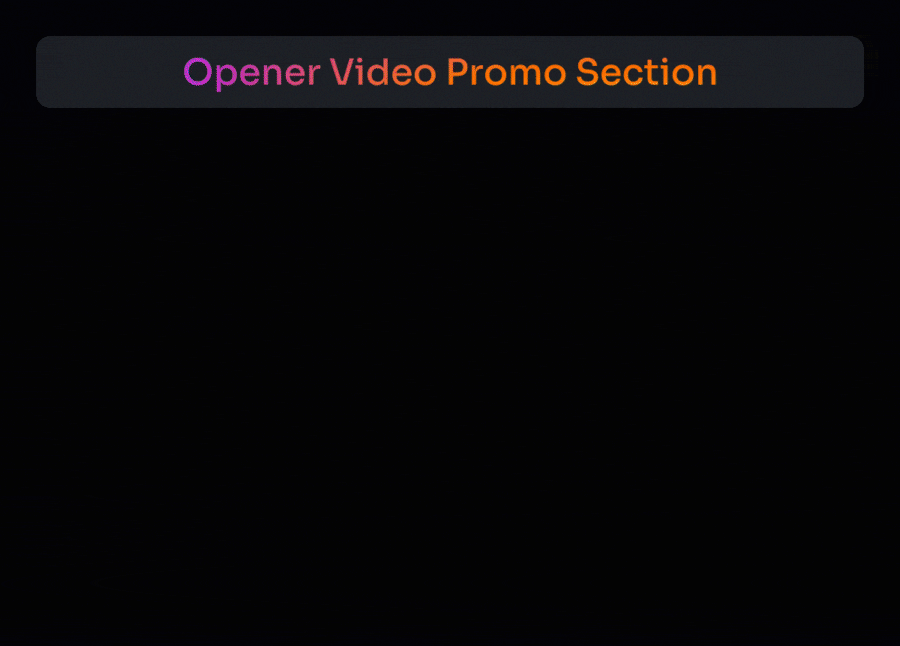 Glassmorph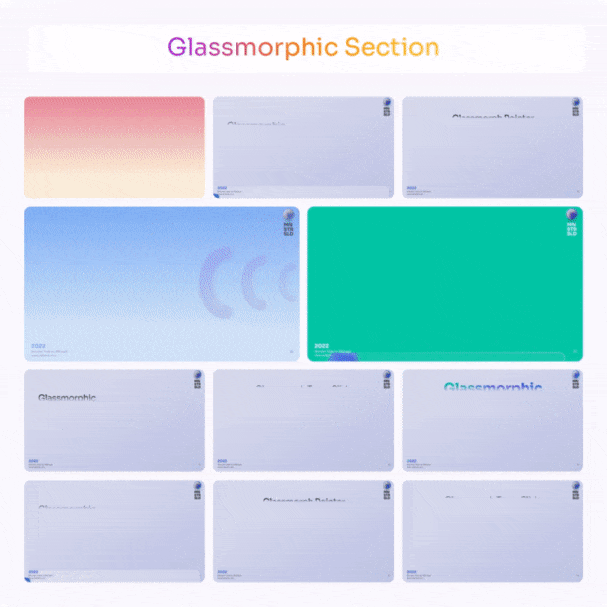 Monster Slides Premium PowerPoint Presentation Template A tentative second wave of graphic design trends is seen this year, echoing the near palindrome of 2022. The world has slowly but surely recovered from a lingering pandemic recently.A few experiments are replacing the old with the new, bringing back styles from decades past.
As we created Monster Slides with 1000+ unique motion slides, and following 12 graphic design trends, 2022 promises to be unpredictable.Yeah, this presentation template has several design styles rolled into one. Neomorphism, Intricate Maximalism, Expressive and Experimental Style, 3D Style, Parallax, NFT, and more.
What else? Free future updates, over 50 sections, premium 3D assets, icons, and tons of creative motions will be provided.There are bonus files included available in Photoshop, AI, Figma, and you can customize both the color scheme and elements.The 24/7 support we provide for this template will not disappoint you. Monster Slides are a perfect mashup that you won't want to miss in the coming year.
Obtained in Packages
Original PPTX Template Files
XML Files (Custom Ms. Office Theme Colors)
Help Guide File
Change log
Update v.1 (September 13, 2022)
1. +30 Slides NFT Section
Main Features
1000+ Unique Slides
40+ Authentic XML Color
90+ XML Files (Custom Ms. Office Theme Colors)
Unlimited Color Options (Ms PowerPoint Default Color Schemes)
500+ Master Slide Layouts
All Animated Slides
Widescreen (16:9)
Handmade Infographic
Fully customizable
Slide Categories
Introduction Section
Cutsom Brush
Full Screen Background
Square Placeholder
Geometric Placeholder
Image on Image
Text Paragraph
Creative Sticker
3D Cityscape Morph
Diagonal Placeholder
Unique Placeholder
Parallax Scene
Neumorph Section
Mirrored Multi Slide
Minimal Black and White
Alphabet Section
PNG Placeholder
Unique Pattern
3D PNG Image
3D Background
Visual Creative Tab
Duotone Section
Strong Geometric
Wallet Card Section
Animated Vector
Hexagon Background
Animated Text
Slide Zoom Section
Parallax Animation
Opener Video Promo
NFT Section
Font Used
This template uses free fonts
All links for fonts in Help Guide (PDF)
All Image Stocks not included.
We are part of the team from RRGraph Design, which has helped 1000+ global companies to meet their presentation needs. Client satisfaction is our main goal, and you can check it directly on our website.